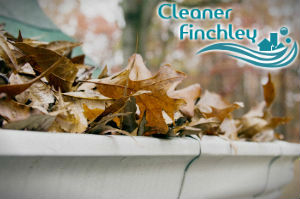 Based in Finchley, we specialise in providing first-rate gutter cleaning services and can assist customers at a sensible price. We have years of experience in this trade, which renders us capable of cleaning and unclogging even the most blocked gutters and downpipes.
The gardeners we have on staff have proven track records and boast unprecedented levels of proficiency and commitment. Each customer who contacts us is eligible for a quote with zero obligation as we aim to prevent costly surprises and quibbles over money when it's time to pay.
We stand ready to assist you throughout the week and never overcharge for working on bank holidays!
Gutter Cleaning to a Professional Standard Finchley
Being experienced professionals, we provide gutter cleaning services that come second to none in N3 and the surrounding boroughs. Customers' satisfaction is our main priority, which is why we never fall short of delivering the results you are after. Other advantages of using us include:
Sensible and fair pricing without hidden costs
Accurate quotes at the start of the cleaning session
A team of bonded, referenced and skilled specialists
Modern gutter cleaning machines and carbon-fibre poles
A one-month guarantee for our work
Flexible working hours and quick response time
Gutter and downpipes' maintenance
Many people put off cleaning their gutters until it is too late and leaks, overflows, and water damages are already at hand. Learn from their mistake and arrange an appointment with our trusted professionals so that they can clean your gutters from moss, leaves and other organic debris and ensure the pipes are functioning properly.
"We had to unblock the ducting in our property which used to be clogged and used the gutter cleaning services you provide. Your staff did effective and thorough removal of the leaves, moss, mud and grime that clogged the downpipes and left the place without mess. We are impressed. – Reece"
Affordable Gutter Cleaners in N3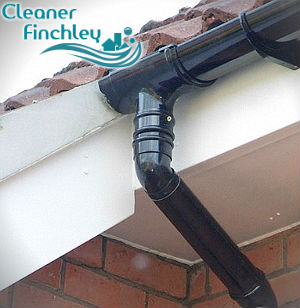 We always start with a free estimate of your gutters' condition as this helps us identify blockages and set the price in advance. Our professionals will proceed to clean your gutters and downpipes, using an advanced wet/dry vacuum cleaner with a long, light-weight pole attached to it.
The pole can extend up to twelve metres and allows for cleaning hard-to-reach gutters without the use of heavy ladders and scaffolding. We can peek inside the downpipes and identify blockages thanks to the small on-board camera on the poles.
If requested, we can also take a digital picture once we are done cleaning the gutters so that customers can evaluate the results of our work.
Spare yourself the expenses and headaches by giving our professional gutter cleaning service a try – we are the best in Finchley, N3 and can ensure your satisfaction at an affordable price!